2022 Futurity Events
Thursday, November 24 @ 11 a.m.–2 p.m.
---
Thanksgiving Buffet hosted by the Reining Horse Foundation
Barn 3 Sale Arena
---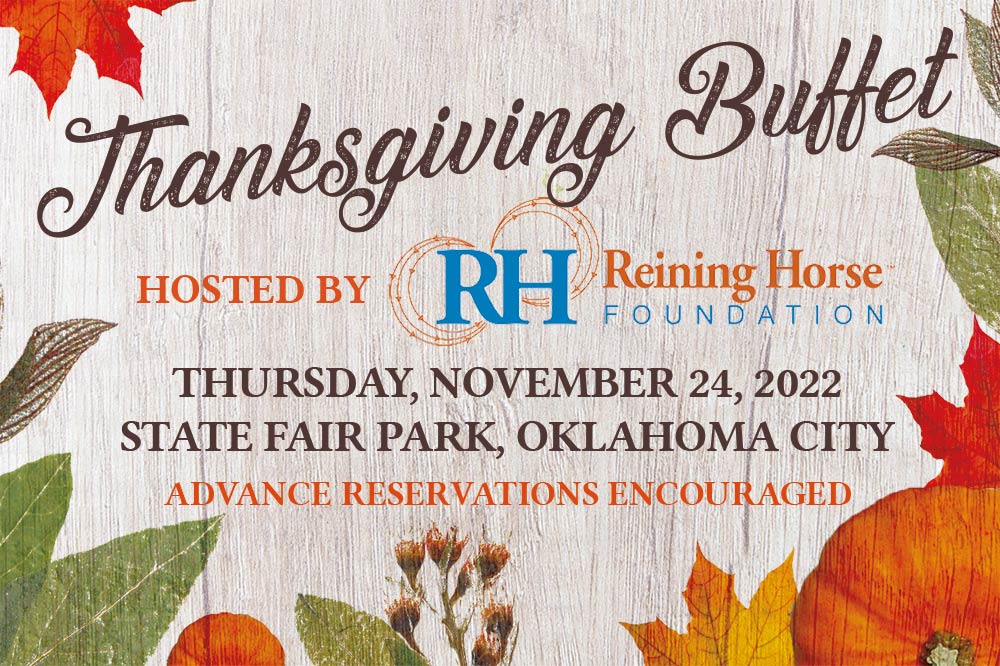 Even though you're away from home at the NRHA Futurity, you can still enjoy a Thanksgiving meal with your reining family. The Thanksgiving Buffet, hosted by the Reining Horse Foundation (RHF), is a relaxing way to mark the holiday without leaving the OKC Fairgrounds. The meal will feature traditional dishes, such as ham, mashed potatoes, vegetables and two flavors of pie.
Due to a shortage, turkey will not be available on the menu in 2022. Instead, you are invited to enjoy prime rib and ham.
Make advance reservations to take advantage of the lowest pricing:
$40 per adult
$15 for children ages 5-12
Free for ages 4 and under
Advance reservations and payment can be conveniently made online until midnight on November 23, the night before Thanksgiving.
Advance reservations help make sure there is enough food and seating. Walk-up pricing increases to:
$60 per adult at the door
$20 for children ages 4-12
RHF Reiners Club donors can receive complimentary meals at the Contributor, Partner and Champion levels. Email
rhf@nrha.com
for more information.
---
Wednesday, November 30 @ 6 p.m.
---
Sliders' Night Out Presented by Toyon Ranch
Historic Centennial Building at State Fair Park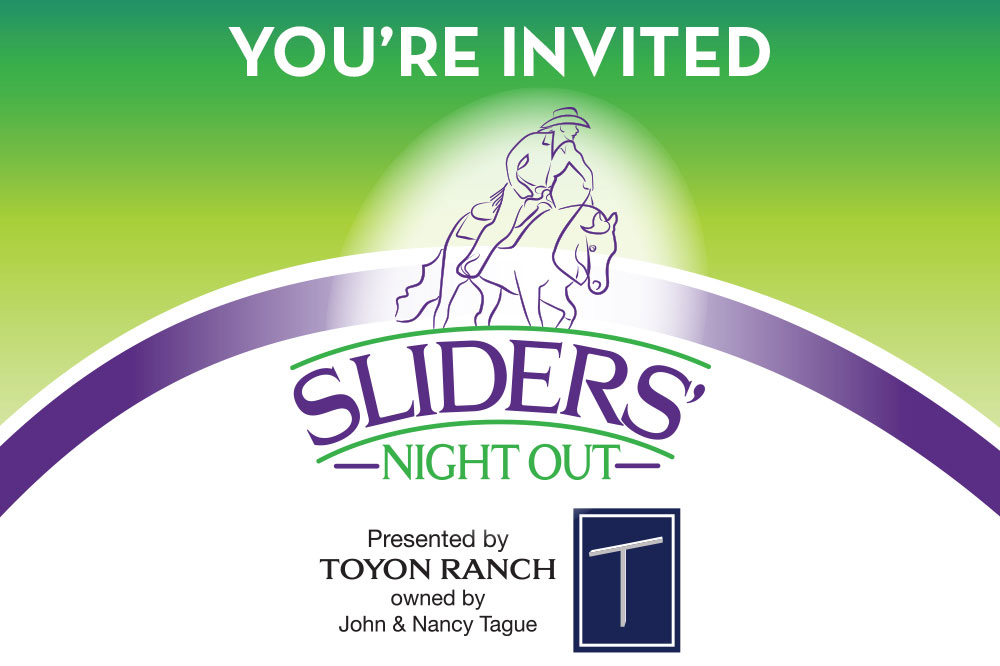 Presented by Toyon Ranch, Sliders' Night Out is the premier night on the social and charitable calendar of the reining community. Attend the celebratory reception, dinner, and program honoring NRHA Hall of Fame inductees and recognizing the NRHA Dale Wilkinson Lifetime Achievement Award recipients. Everyone in the reining community is invited to reserve your seat or table today! Proceeds benefit the Reining Horse Foundation.
For table underwriting information or seat donations, contact Leslie Baker, RHF,
rhf@nrha.com
(405) 946-7400, ext. 106